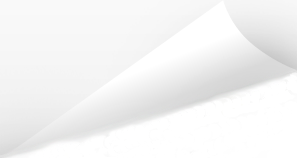 Manual Soap Dispensers
Hand Hygiene skin care
Washing and drying hands correctly is vital for reducing the spread of germs.
Our high-performance skincare systems:
Protect washroom users – reducing the risk of cross-contamination
Promote personal well-being – leaving the skin feeling fresh and clean
Raise hygiene standards – high capacity systems ensure your washroom users' hands are always kept clean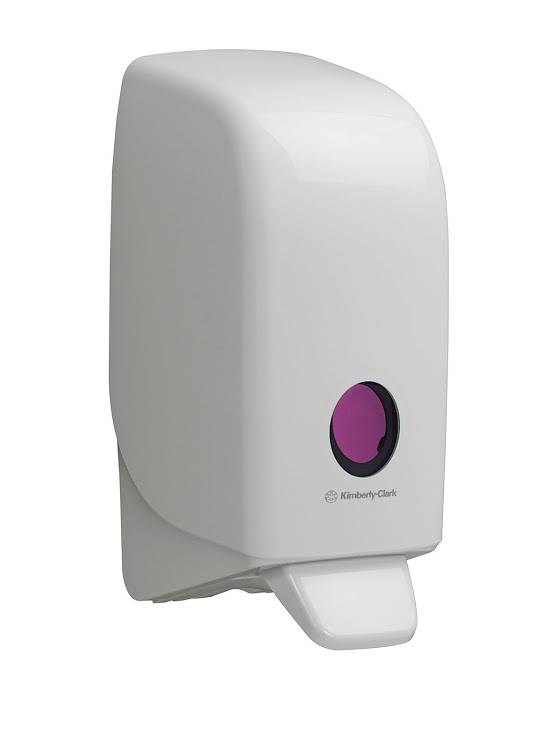 AQUARIUS Hand cleanser and sanitiser dispenser
Smooth and round design – no dirt traps, one-wipe clean
Concealed backplate – no joins to collect dirt
Viewing window – easy to see when dispenser needs refilling
Push handle dispensing – increased reliability, dispenser remains on the wall
Sloping top – prevents items from being placed on top
Consumables:
Foam hand cleansers
Ideal for busy, high-traffic washrooms
Less refilling – high-capacity cartridges
More efficient – reduces washing time and amount of water used
Luxury foam lather provides a pleasant hand-washing experience
Liquid hand cleansers
The liquid hand cleanser is designed for less busy washrooms.
Aimed at satisfying user needs with a wide range to choose from.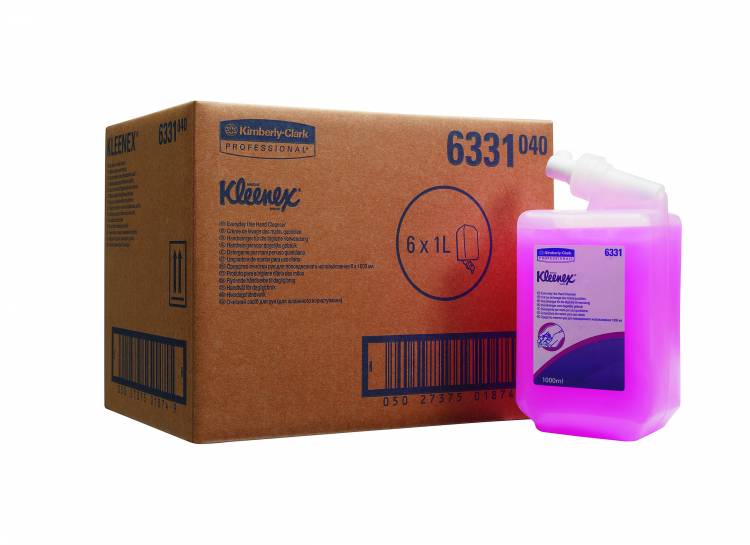 KLEENEX Everyday Use Hand Cleanser
General purpose, regular use
High-quality lotion
Colour – pink
1 litre cassette
Shot size – 1ml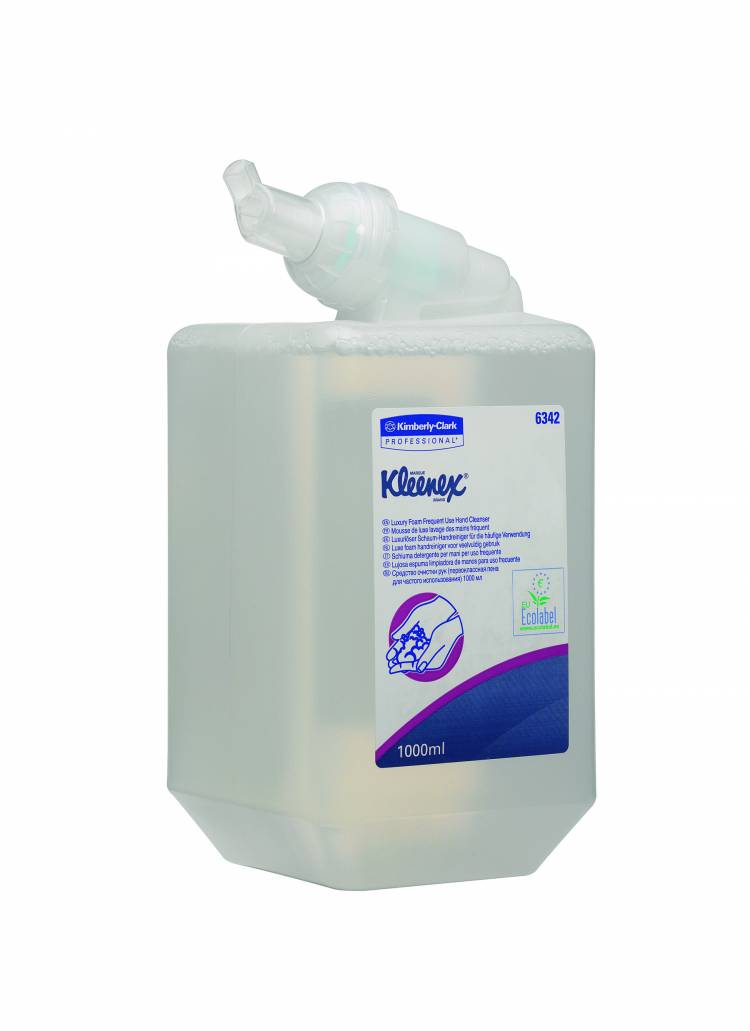 KLEENEX Luxury Foam Frequent Use Hand Cleanser
For users who need to wash their hands regularly
No dyes or fragrances
Colour – clear formulation foam
1 litre cassette
Shot size – 0.35ml
Packaging – 6 x 1000ml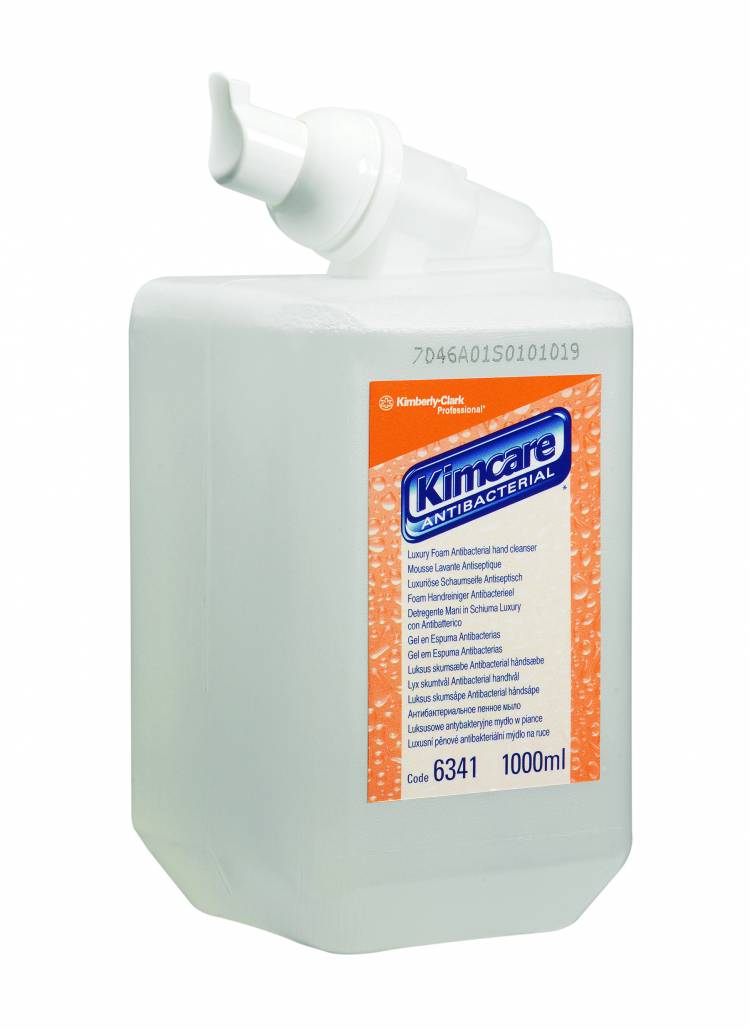 KIMCARE ANTIBACTERIAL Foam Hand Cleanser
Cleanser where germ killing is required
Clear, alcohol-free formulation containing Triclosan
Colour – clear formulation foam
1 litre cassette
Shot size – 0.35ml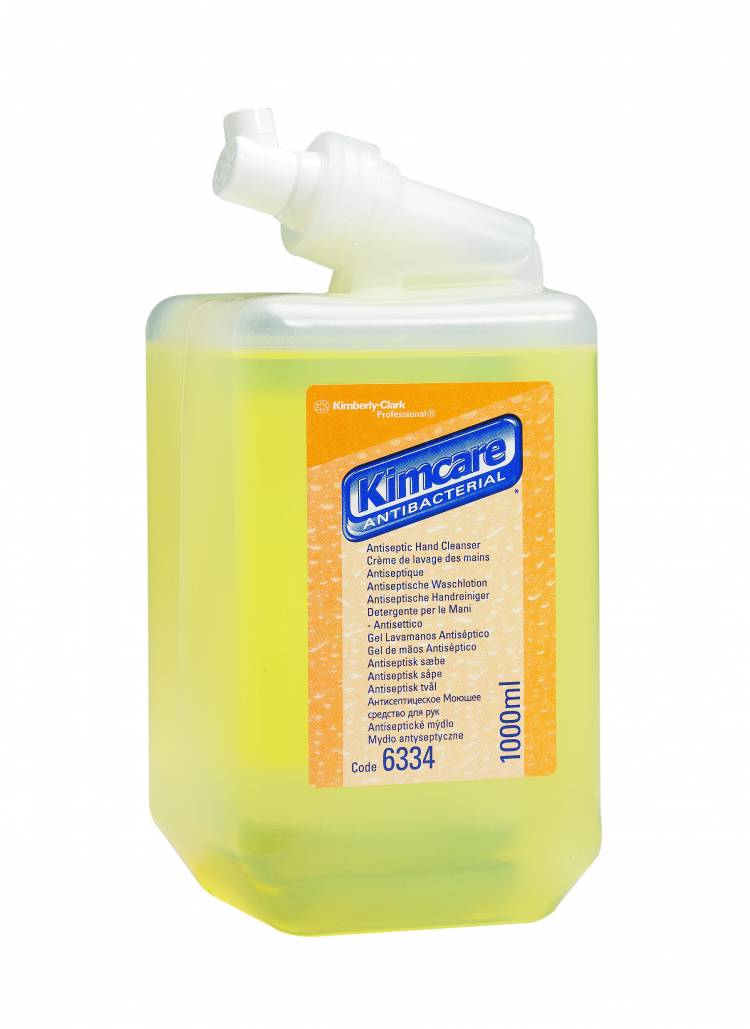 KIMCARE ANTIBACTERIAL Antiseptic Hand Cleanser
Cleanser where germ killing is required
Clear, alcohol free formulation containing Triclosan
Colour – clear straw
1 litre cassette
Shot size – 1ml