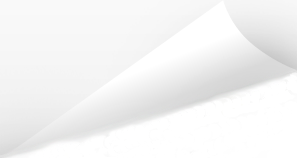 Hand Dryers
Our range of modern air hand dryers will suit all washrooms and come with a full installation and maintenance service on rented equipment. All our dryers are reliable, stylish and robust, incorporating the latest drying technology.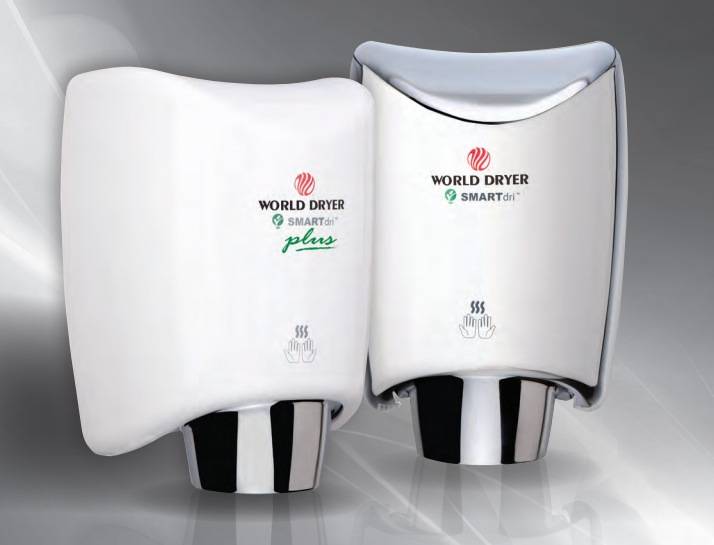 SMARTdri Hand Dryers
The new SMARTdri Series offers the most powerful air performance system, engineered with intelligent flexible motor control technology that offers 3-speed motor controls to optimise energy efficiency with ON/OFF heating options to fit any application. SMARTdri TM is "best of the best" and designed to optimise dry time, energy consumption and sound quality.
Extremely energy efficient (heat ON 1 200W – heat OFF 500W)
Highly durable and vandal-resistant – ideal for high traffic areas
Fast dry time
SteriTouch® – antimicrobial technology
Single port nozzle for a focused dry or multi-port nozzle for a comfort dry
Chrome or white finish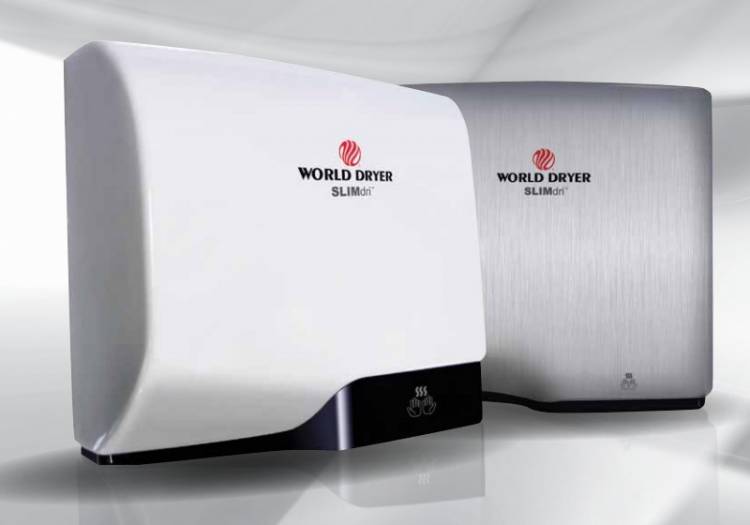 SLIMdri Hand Dryer
SLIMdri is a compact, sleek and stylish in design, perfect for smaller spaces complementing any washroom décor providing the best drying performance in its class. It's fast and energy efficient, with SteriTouch® technology to reduce the spread of germs.
Disability compliant
Energy efficient 1100W
Hygienic – SteriTouch ® antimicrobial technology
Flexible – ON/OFF heat options
Slim and compact in design
Stainless steel or white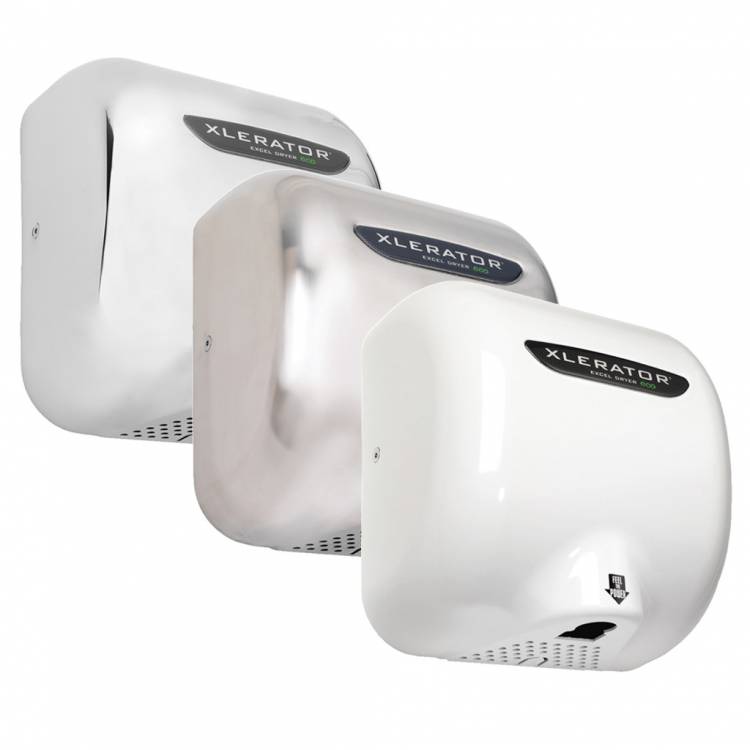 Xlerator ECO
The new generation Xlerator ECO offers impressively low energy consumption – only 500W compared to 2 300W for a conventional hand dryer.
High performance - dries hands completely within 10 - 15 seconds
No heat
Save on energy bills due to its ultra-low energy consumption
Chrome or white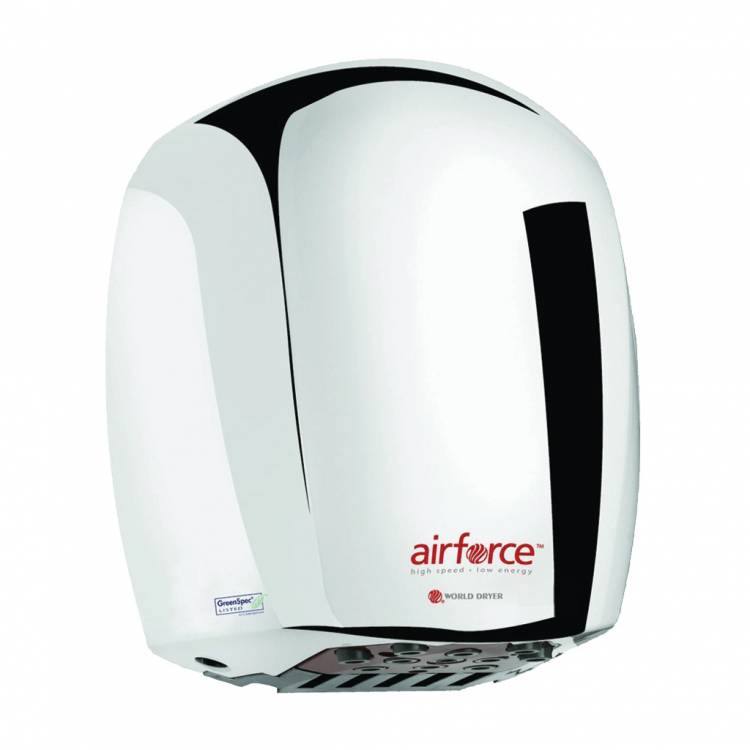 Airforce Hand Dryer
Airforce is an energy efficient and fast automatic hand dryer. Airforce is manufactured with patented SteriTouch ® antimicrobial technology reducing the build-up and spread of germs. Its modern sleek design complements any washroom décor.
Fast – 12 seconds dry time
Hygienic – SteriTouch ® hygienic antimicrobial technology
Modern and sleek design
Energy efficient 1.1 KW
Chrome, white or stainless steel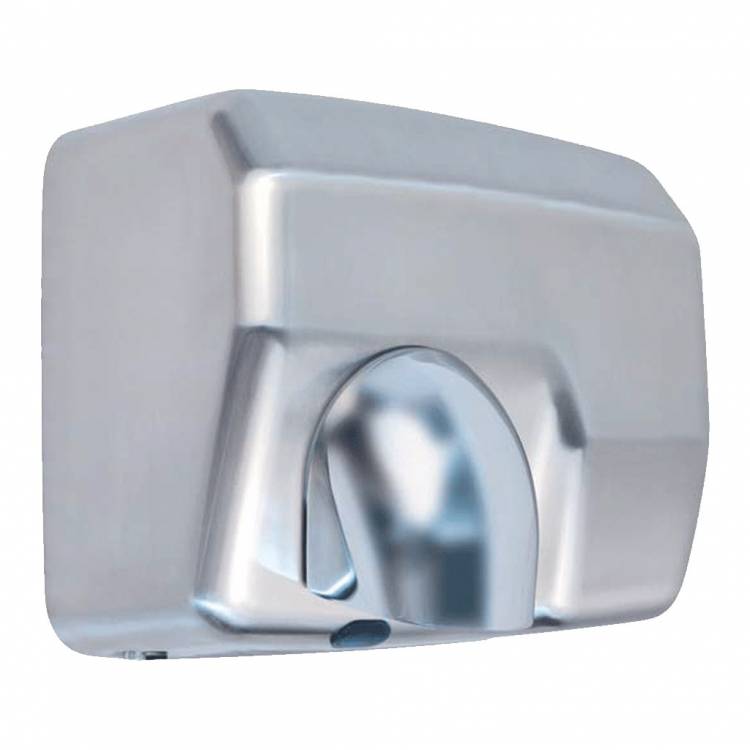 CLX Automatic Hand Dryer
The CLX is a fully automatic hand dryer that is activated by an infrared sensor. It has a maintenance-free motor as well as vandal-proof features that include tamper proof bolts and a side-mounted heating element that is inaccessible through the air outlet.
Durable and robust
Power cut-off automatically over 90 seconds
Nozzle revolves 360 degrees for face and hand drying
Stainless steel or white