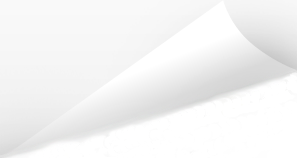 Services
Supermac Hygiene products and services include:
Feminine hygiene services
Serviced sanitary bins
Kimberly-Clark towel dispensers
Kimberly-Clark soap dispensers and sanitisers
Air-care fresheners
Toilet roll holders
Hand dryers
Consumables from brands such as Kleenex and Scott
We also offer a complete installation and maintenance service of all washroom equipment. We will visit your premises on a regular basis to manage feminine hygiene, replace consumables and give you peace of mind knowing that your washroom is taken care of.
Washroom equipment installation
You can rely on us to work efficiently and tidily during installation and maintenance service, to ensure equipment is correctly positioned and fitted within your washroom, and that the washroom is properly stocked with hygiene consumables.
Washroom equipment servicing
Service visits are usually performed once or twice per month, although we can visit more frequently if required. During service visits, we ensure that all equipment is fully functioning, replenish all consumables and remove feminine hygiene waste.
Deep cleaning
In order to create a pleasant and hygienic washroom environment for your staff and customers, it is important to clean your washroom on a daily basis. However, this is not sufficient to prevent the spread of harmful bacteria and other pathogenic organisms that can build up and flourish over time. The elimination of bacteria and germs in washrooms is essential and reduces the risk of cross-contamination, which, in turn, reduces absenteeism.
At Supermac Hygiene, our highly trained staff use concentrated bactericides and disinfectants to ensure that harmful pathogens and uric scale build up (which causes bad odours) are eliminated, leaving you with a fresh and hygienic washroom.